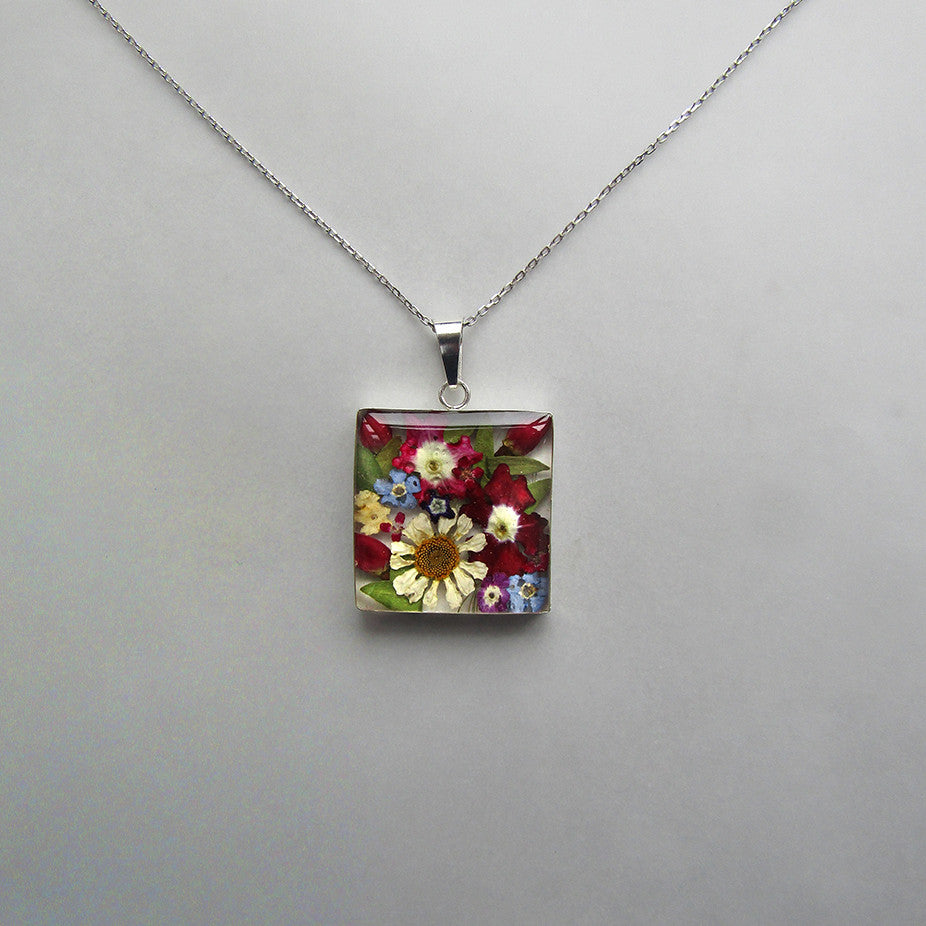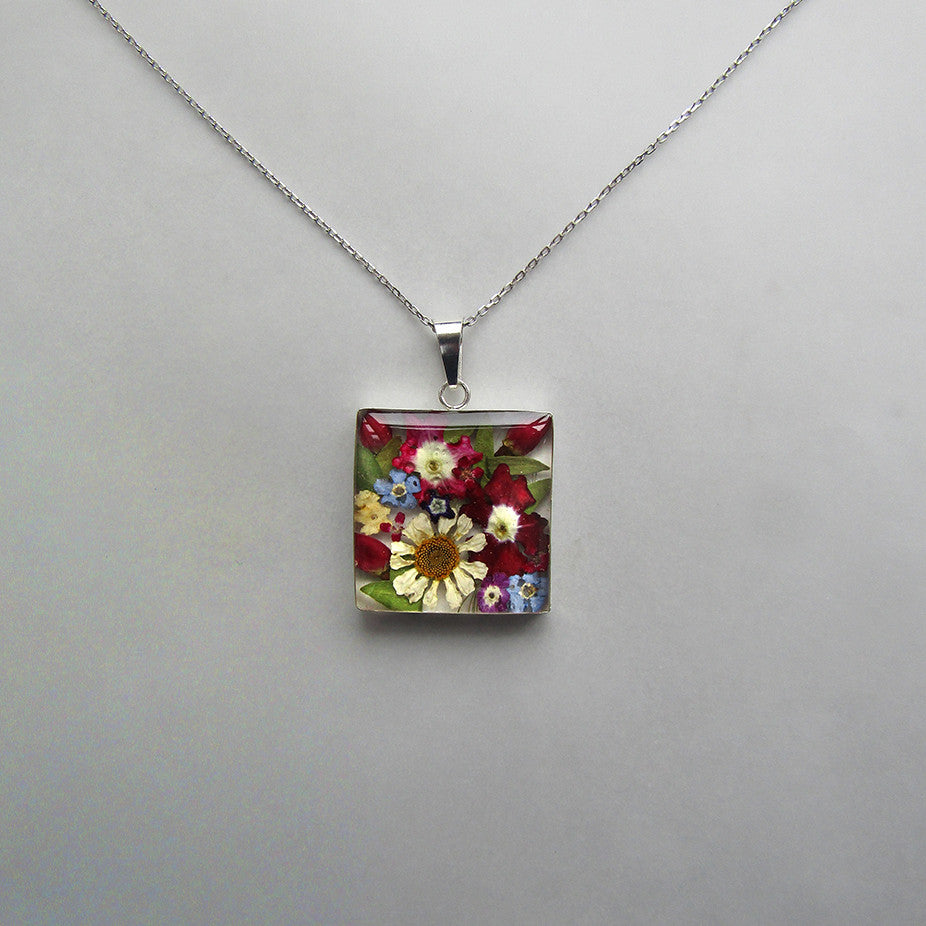 On Sale
Miniature - Flower Garden Necklace (Square)
Miniature
Flower Garden Necklace
She lived in a little cottage by the sea. While her husband was alive she grew miniature flowers. She loved them. She loved the delicacy, the colors, and the variety. After he passed away she needed to make a living. She had made pendants for friends and relatives for Christmas and birthdays. Gabriella now makes her Miniature Flower Garden Pendants for us. 
Guaranteed each is a unique combination of miniature flowers. Guaranteed each is beautiful. 
Miniature Flower Garden preserved in Lucite. Set in sterling silver. 18" Cross Petite Tiff chain.
Square - Miniature Flower Garden Necklace      CA148     $85.00