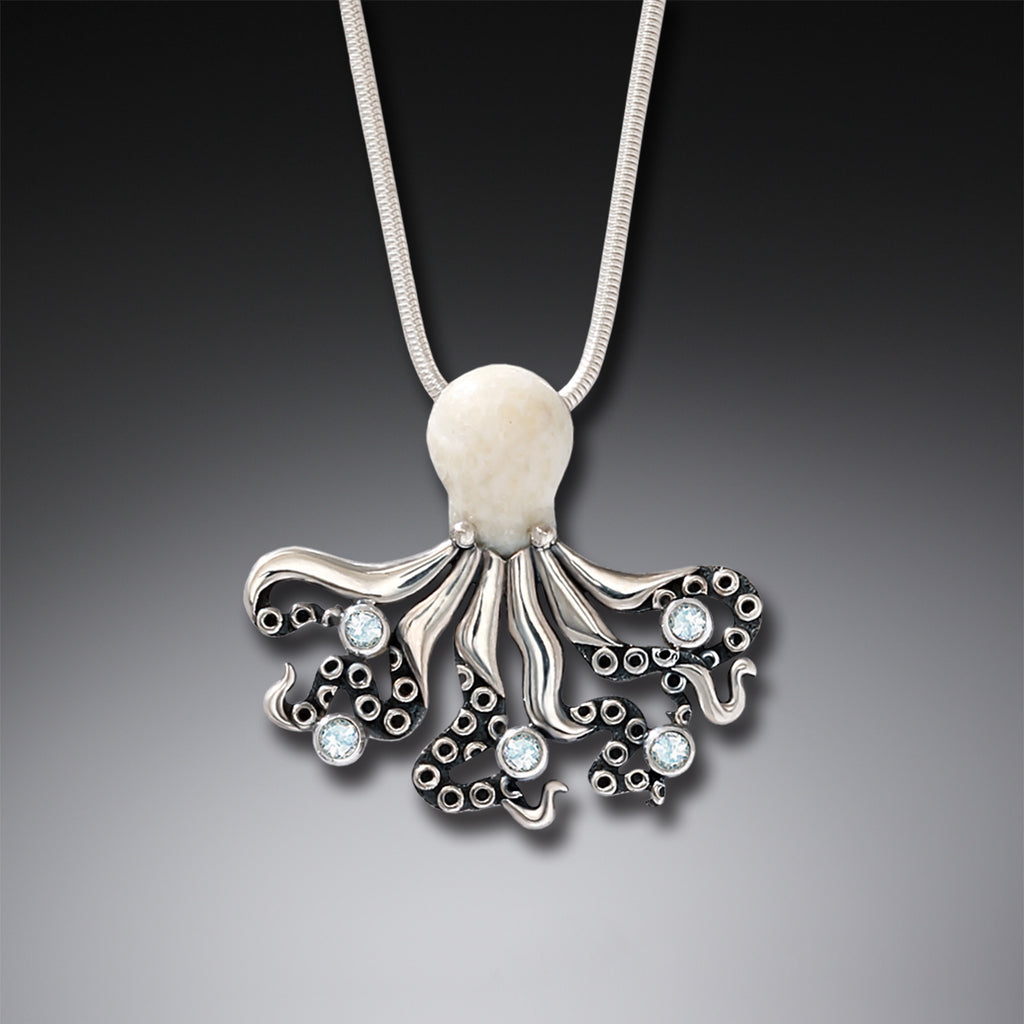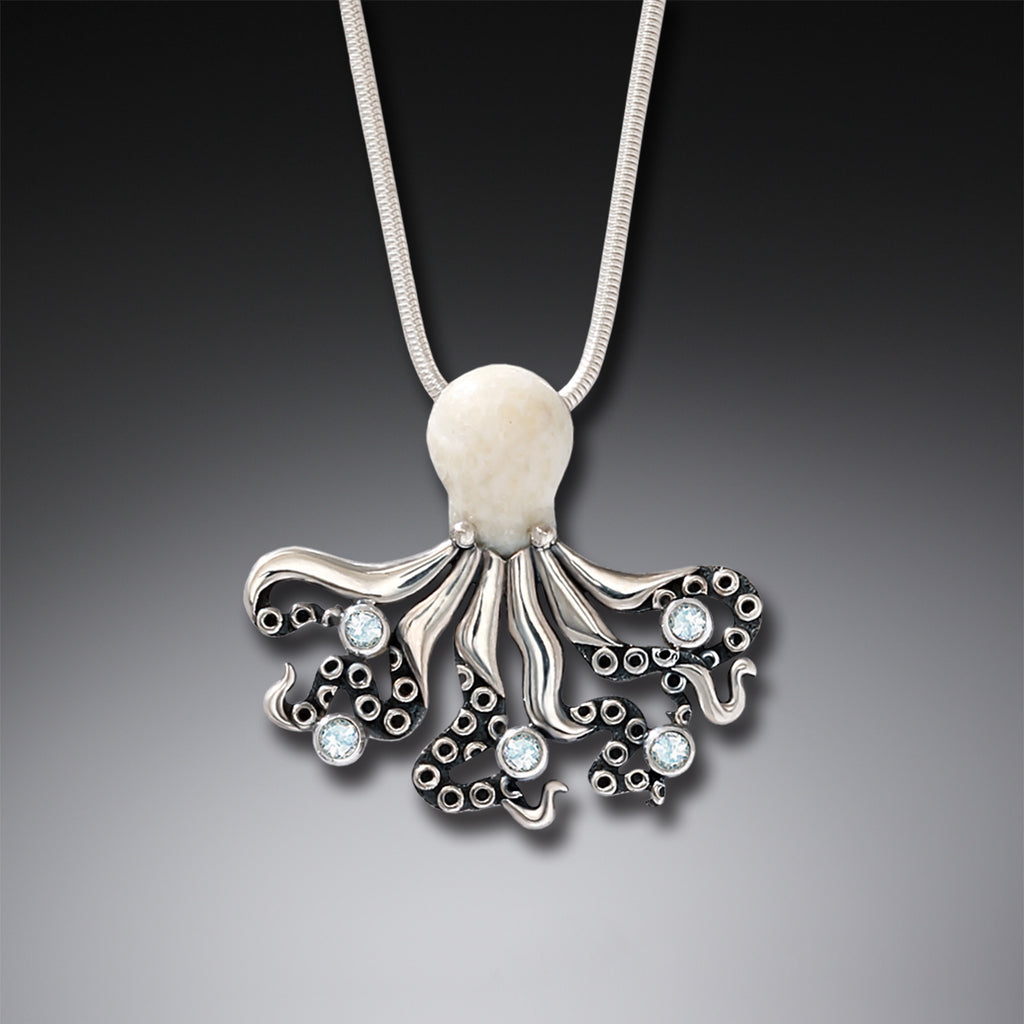 On Sale
Octopus Night Lights
Octopus Night Lights
Octopus with its many arms all moving simultaneously, each seemingly with a mind of its own is perhaps one of the scariest creatures of the deep. Now add too that night swimming off your favorite saltwater beach. You swing your arm around in the water and it sparkles green with phosphorescence. Now there in the water you see blue flashes just a few feet away playing with the magic of the evening you reach for the blue and something in the dark reaches back and wraps around your hand.

A lot of creatures in the sea possess bioluminescence and have flashes and dots that streak and blink, slither, and shine in the dark sea. Our Octopus with Night Lights we've imagined five great dots of labrodorite flash blue as you move or as your observer moves. Subtle, a nice touch to this creature of the deep

Octopus head and body carved from ancient walrus tusk. Sterling silver. 18-inch snake chain.
Octopus Night Lights Necklace     CA137     $275.00