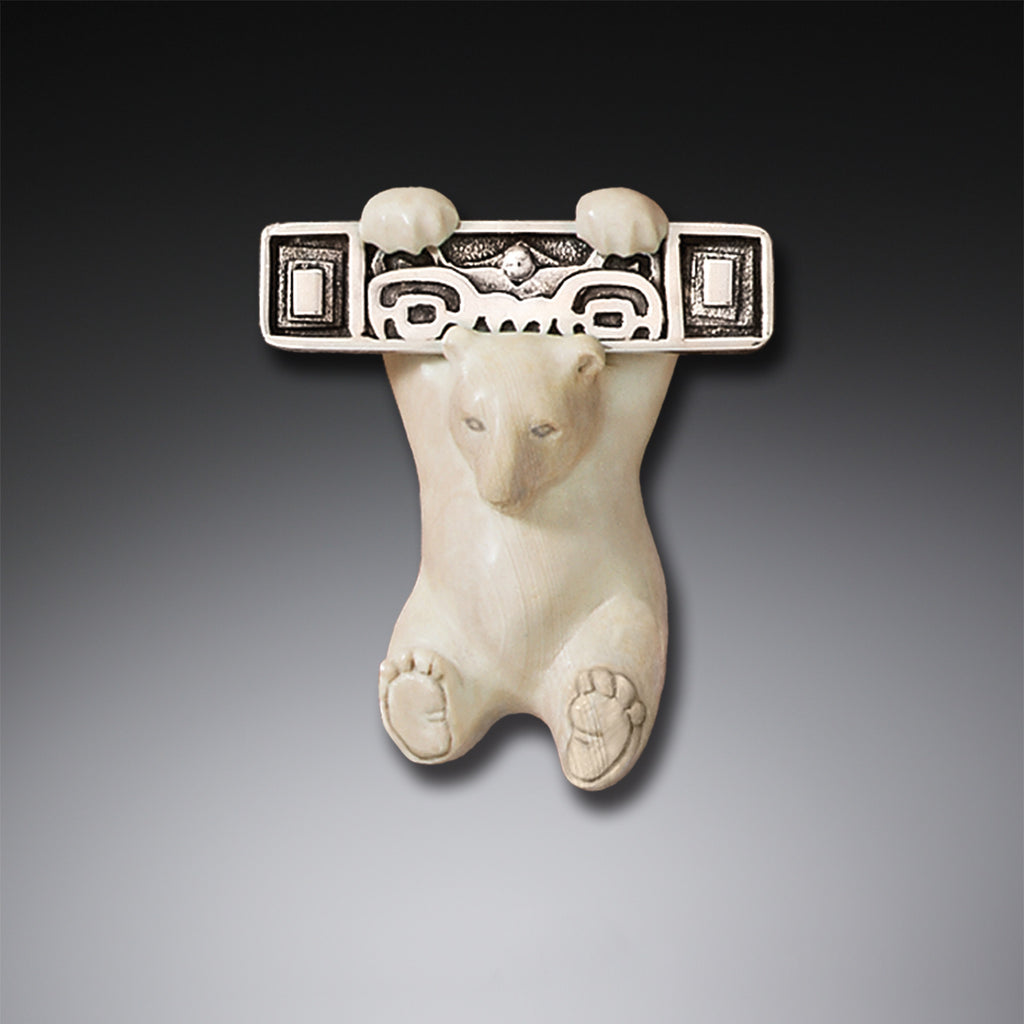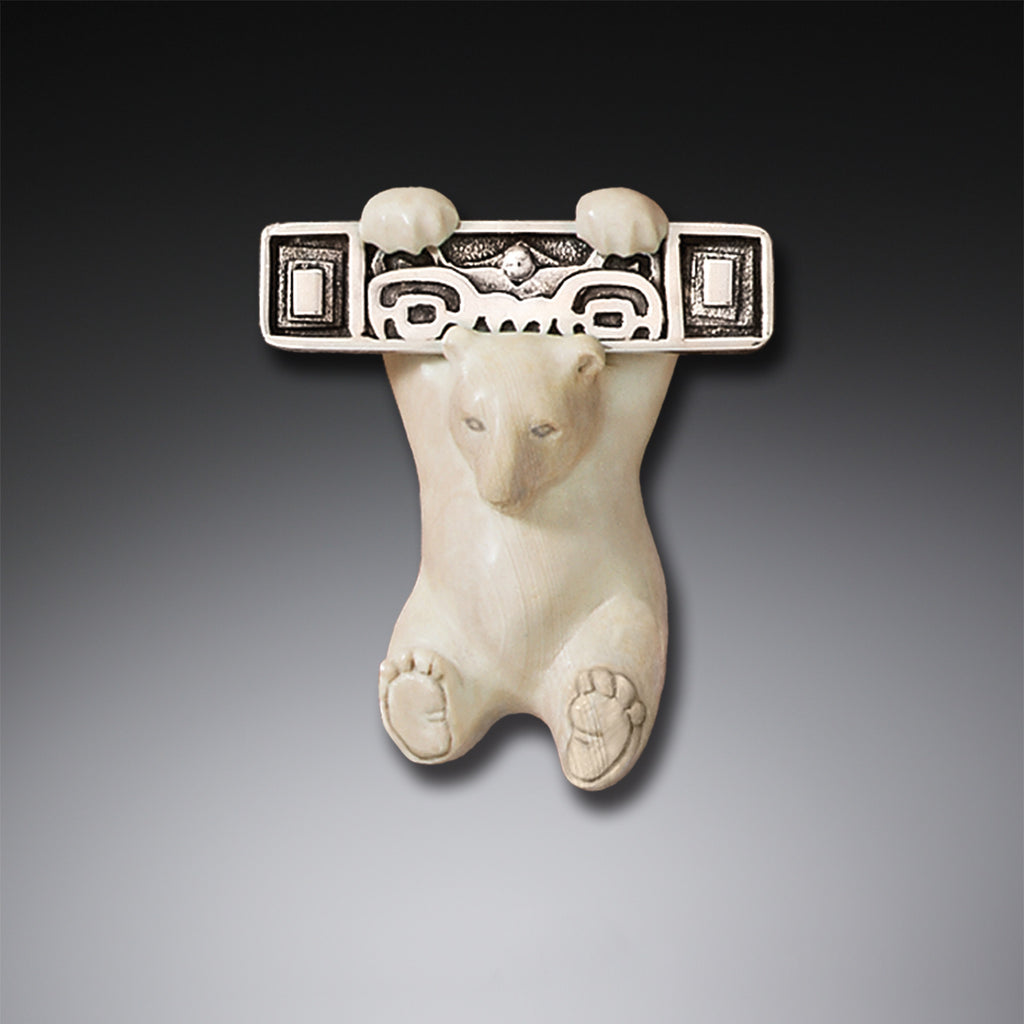 On Sale
Polar Bear / Hanging in There Pin/Pendant
Polar Bear
Hanging in There
We're rooting for these fluffy white guys. Their cousin, the Wooly Mastodon, didn't make it. Glaciers, ice flows on the Bering Sea, Eskimos* paddling kayaks National Geographic specials. Consider this piece because it's beautiful. Adore this piece because he's just plain cute. Buy this piece because it will remind you and all your friends and anyone you meet why global cooling is important and keeping the earth in balance.
Maybe climate is not in our power to control, but what if it is? What if our choices of electricity and political leaders could make a difference? Like Smokey the bear said, "Only you can prevent forest fires." Polar bear says, "Only you can prevent global warming," maybe. The bar above the bear says "Cool" in Inuit. Not really, just kidding. But you could tell people that and they will study it more closely. Guaranteed conversation piece.
Bear carved from ancient fossilized arctic circle Mammoth tusk. This is a combination pin pendant. Chain slips out easily to allow wear as a pin, sterling silver.
Polar Bear, Hang in There Pin/Pendant     CA122     $445.00