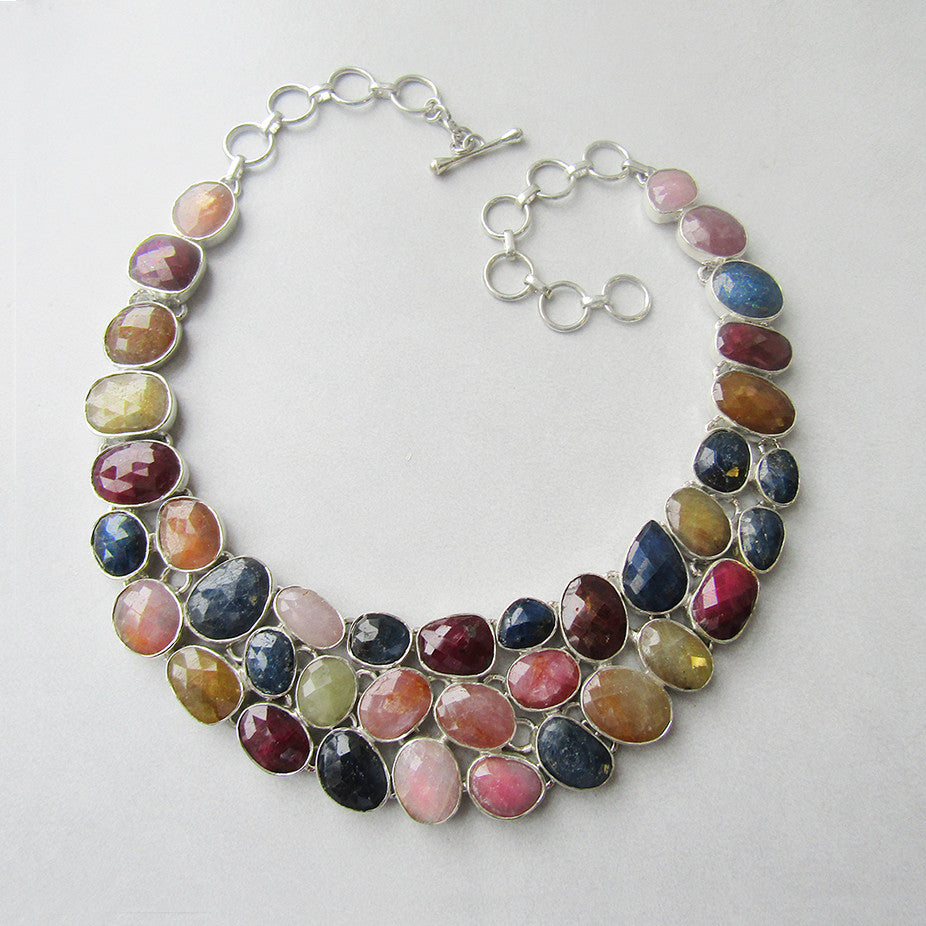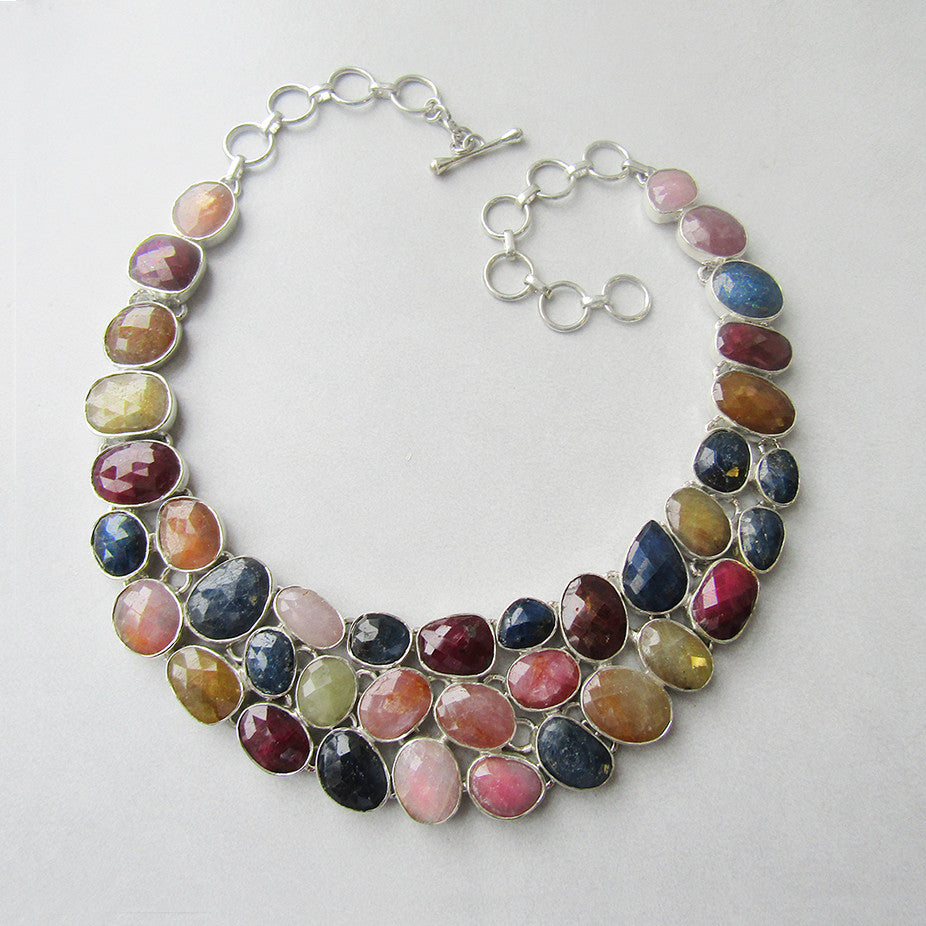 On Sale
Sapphire Cobblestone Necklace of Nantucket
Sapphire Cobblestone Necklace
Of Nantucket
 On our first trip to Nantucket there was a lot to impress, the white convertible we rented to tour the island, houses with gray weathered shingles, red roses vining on trellises, streets lined with stately elms and the cobblestone streets in downtown Nantucket.

I'll never forget waking the first morning after heavy thunder and lightning showers the night before and stepping out on to the cobblestone street in front of our bed & breakfast. The sun was low in the sky, the streets were still wet and the cobblestones were a hundred different colors glistening in the morning sun. With stately elm trees towering above, this was a wonderland moment. Walking across the slick rounded surfaces colors red, yellow, orange, green, gray, blue gray. The moment I saw this multicolored sapphire necklace I was again in old Nantucket on that Saturday morning.

Thirty-eight natural sapphires pinks, butterscotch, lemonade, burgundy, amber grays and gray blues. Free form shapes mostly ovals and cushions, checkerboard tops. Handmade sterling silver settings multi flex linkage make the piece flexibly supple. All the little facets polished onto the gems keeps the surface glittering… wet rock alive in the morning sun.

If you know Nantucket, love elm trees and have a passion for cobblestone streets buy this necklace. As soon as we sell this one, we'll begin making another. I'd like to find homes for a thousand of these necklaces. I've got to believe there are at least a thousand people a week who visit Nantucket in July and August who would love to have this necklace.
Sapphire Cobblestone Necklace of Nantucket     CA190     $1,745.00