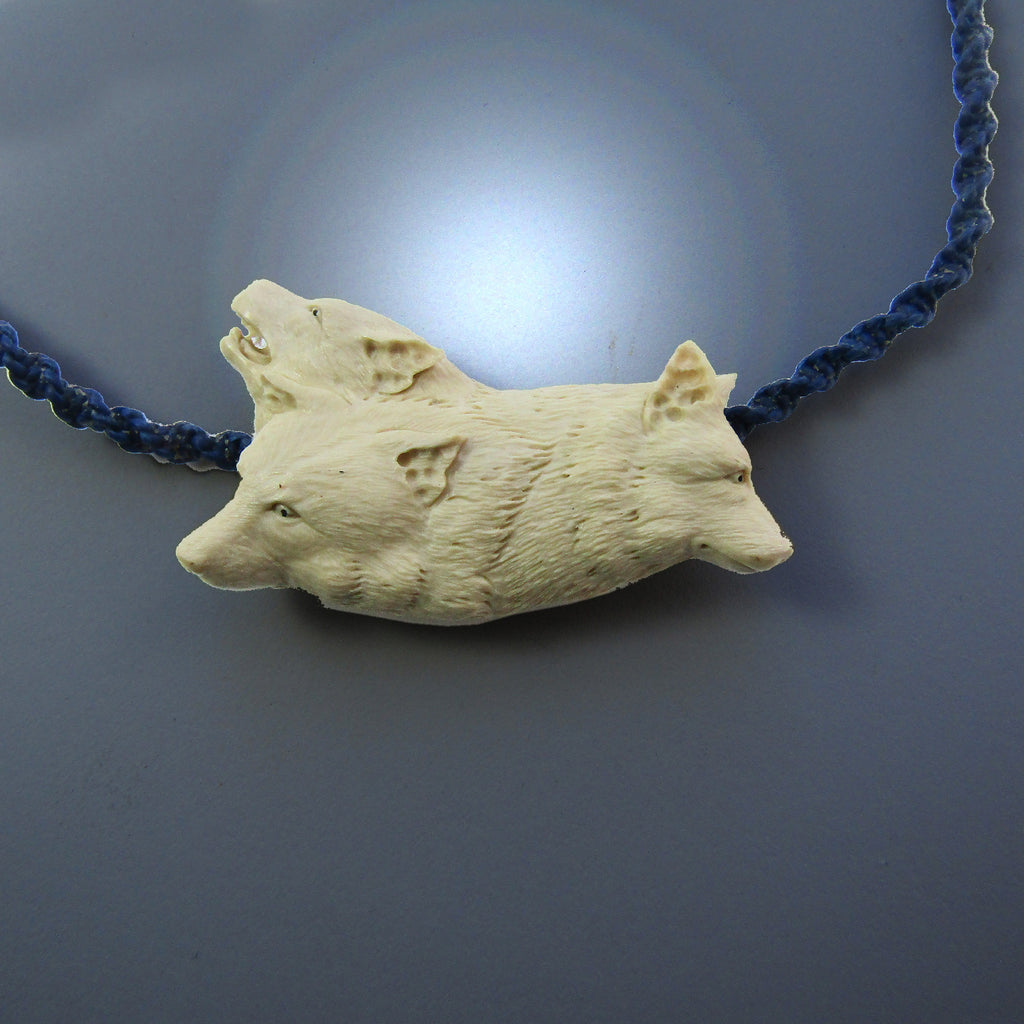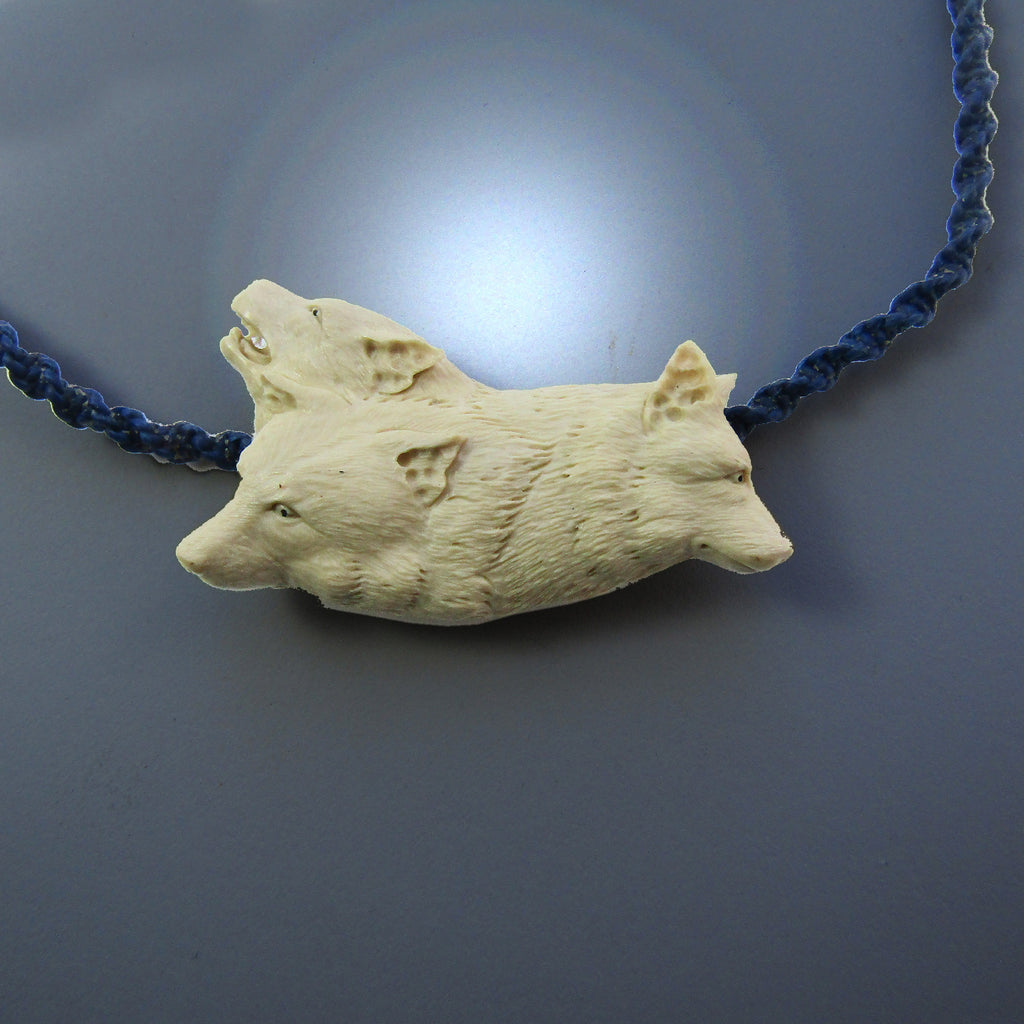 On Sale
Three Wolves Necklace
Three Wolves Necklace


 This is a serious sculpture of exquisite detail. Carved from mammoth tusk, these wolves speak to our wild intuitive nature that knows without a knower, and acts without an actor, living fully in the present moment. The piece is on a hand knotted Thai cord with a mammoth tusk bead.
 This piece was hand carved using fossilized tusk of mammoth, much of it more than 35,000 years old. His ancient material is unearthed from the permafrost of Alaska, Canada and Russia.
 This piece is dangerous. We have just one. There is just one. It is possible another could be made, but because it is hand carved a replacement is likely to be different. The gesture, the color of the ancient material. The cord is dark navy blue. It's woven into the piece. Its length is fixed at 22". The cord is stiff but shapeable.
When we sell this Three Wolves piece we will leave it up online marked sold. Its replacement is indeterminate, that means it could be a month, a year or never. Call us. We can talk about it.
 Your choise, your selection of Three Wolves comes with our unconditional 30 day return opportunity.
Three Wolves Necklace     CA129     $495.00