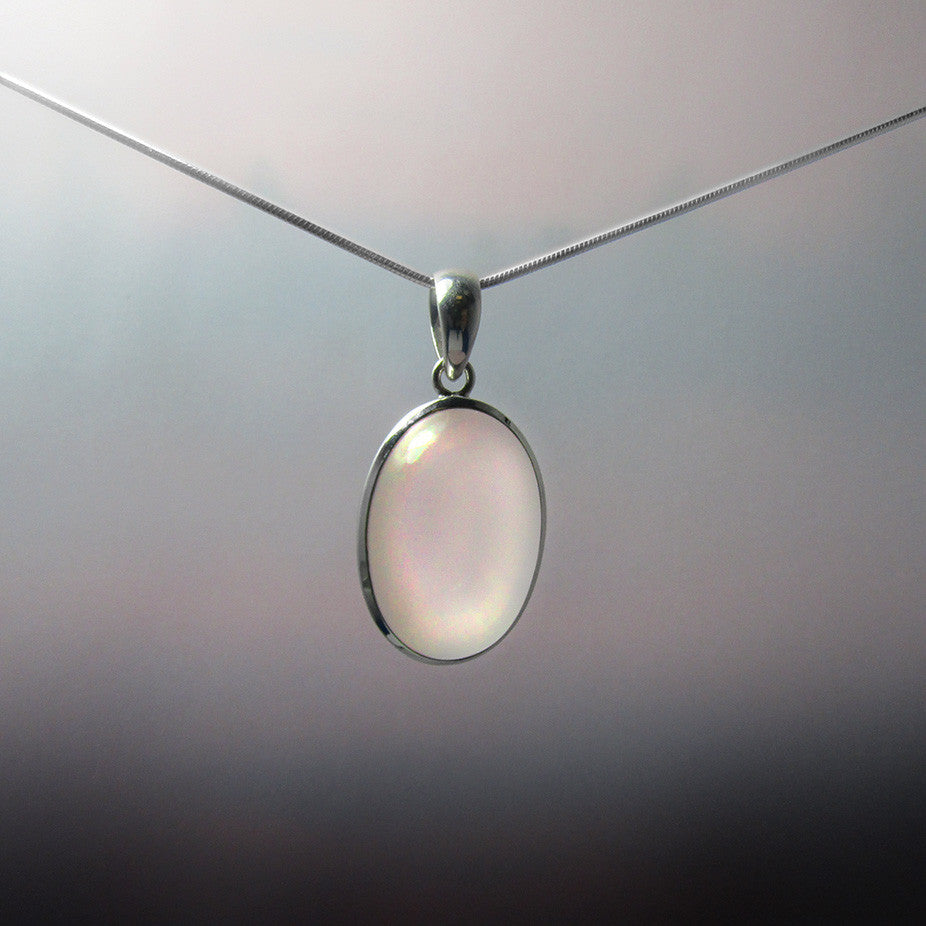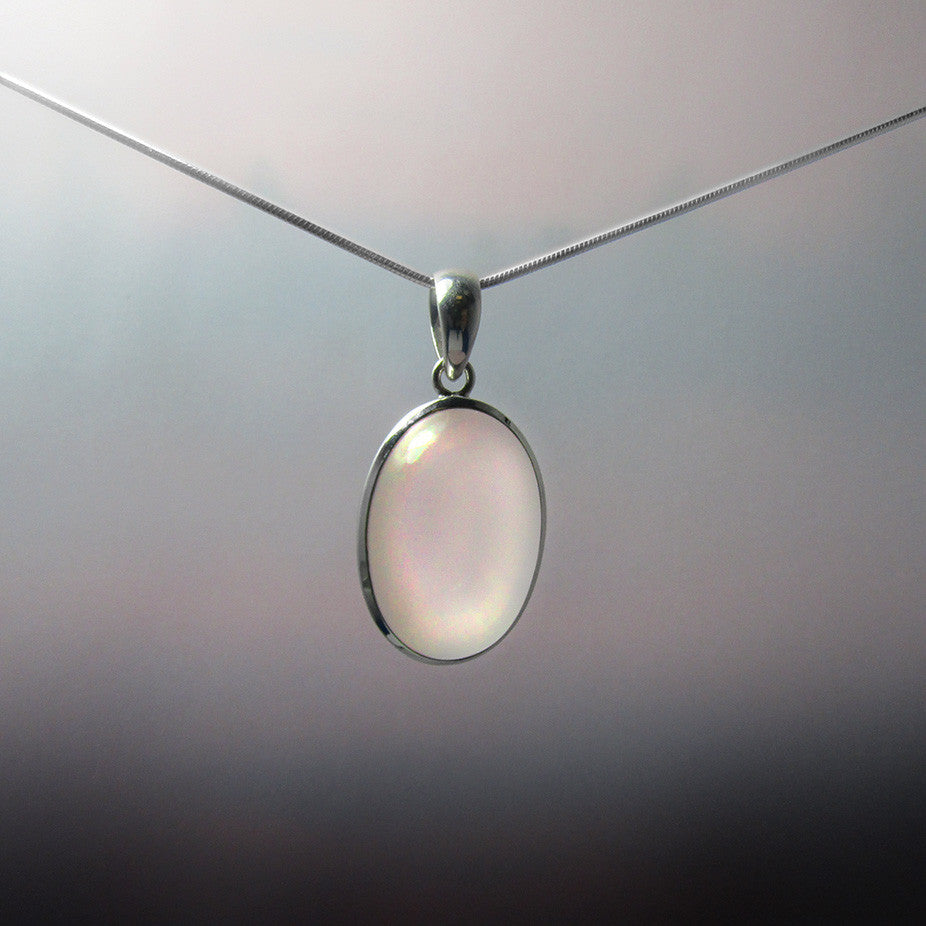 On Sale
Whisper Pink Rose Quartz Necklace
Whisper Pink
Rose Quartz Necklace
This is perhaps the gentlest gem known to man or woman… a crystal ball of peace and serenity. A soft, long half orb to be worn with pastel colors, glowing like an early morning sun behind a pink coastal fog.

Wear this and know that in this gem, all that is true, good and right with this world whispers the secrets of serenity to you.
Whisper Pink Rose Quartz Pendant     CA183     $245.00
This is a stand-in gem... A gem from someplace else in the world other than Maine. While we find whisper pink rose quartz gems here in Maine there is not enough found here in Maine to meet our demand so we make our Whisper Pink Rose Quartz Pendants from gems found in other parts of the world.